Aluminium Round Downpipes
We offer a comprehensive range of Aluminium Round Downpipes in various sizes. These modern round downpipes offer smooth clean lines with a very neat flush joint, whether using the standard external swaged collar or optional internal spigot.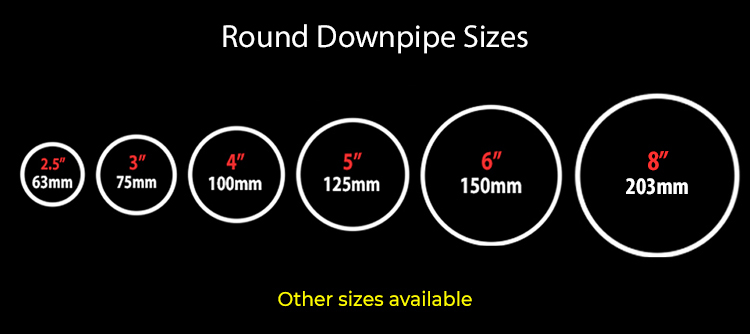 Sizes
Round Downpipe Sizes
We offer five standard sizes of round downpipe:
63mm / 2.5″
75mm / 3″
100mm / 4″
125mm / 5″
150mm  / 6″
203mm / 8″ (This size is available as price on application but is a stocked item. Contact us to find out more)
We may be able to manufacture alternative sizes of downpipe, please contact our technical or sales team for more information.