Our Aluminium Shaped Box Gutters have a sloping front face to the gutter, providing an attractive alternative to a square or rectangular box gutter. We offer eight standard sizes of aluminium shaped box gutters to BS 9101:2017 and can manufacture an infinite amount of shaped box gutter sizes to suit your individual project requirements.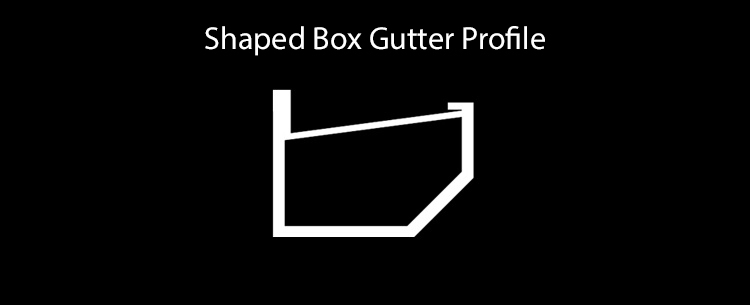 Sizes
Wide range of gutter sizes available
We can also produce special profile shaped gutters, either fabricated or pressed – for more details please ask.
Our standard sizes are:
100 x 75mm / 4″x3″
100 x 100mm / 4″x4″
125 x 100mm / 5″x4″
150 x 100mm / 6″x4″
150 x 150mm / 6″x6″
200 x 150mm / 8″x6″
200 x 200mm / 8″x8″
300 x 200mm / 12″x8″
If your project requires a more complex curved, radius or radii shaped box gutter – perhaps on a bay window or orangery – we can manufacture a true or facetted curve to your specification, normally in one metre lengths.